Murray
Character Info

Edit
| | |
| --- | --- |
| Playable? | Yes |
| Episode Unlocked | 0 |
| Abilities | Strength |
| Jobs | |
You know, general, I was able to fight my way against your army, single handedly, towards you. So what makes you think I can't take you on?!
~ Murray talking to General Viroleness
Murray or "The Murray" is a battle loving, justice thirsting magenta hippo who is know to be very tough. He is often described as "Fearless", which Bentley says is his strength and weakness.
Murray is not known for his stealth, but his strength allowing him to knock guards clear off their feet in 2 or 3 hits! Although strong, Murray can also now climb up poles next to walls.
Binocucom
Edit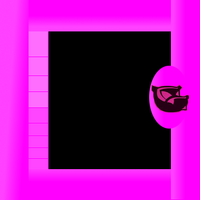 Murray draws his bonocucom from an unknown source. Similar to Sly, his bonocucom are just bonuclars.
This page is underconstruction


This page isn't compleate. It may be to do with complex codding.
Ad blocker interference detected!
Wikia is a free-to-use site that makes money from advertising. We have a modified experience for viewers using ad blockers

Wikia is not accessible if you've made further modifications. Remove the custom ad blocker rule(s) and the page will load as expected.