Annie Radd
is a young girl who loves music and singing. She can do head bangs. She appears in almost every ConnaCream game so far, but her biggest role was in MySims Invasion. She was origninally a helper, but ConnaCream changed her role to an 80's disco girl.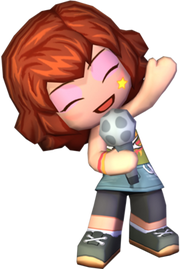 Ad blocker interference detected!
Wikia is a free-to-use site that makes money from advertising. We have a modified experience for viewers using ad blockers

Wikia is not accessible if you've made further modifications. Remove the custom ad blocker rule(s) and the page will load as expected.